PLEASE CONSIDER THE ENVIRONMENT
CONCERTS SOUND ENGINEER

ARTIST & ACT MUSIC STYLE GUIDE
| | |
| --- | --- |
| JAZZ ARTISTS | BLUES AND RHYTHM & BLUES ARTISTS |
| VARIETY ARTISTS | URBAN - INDIE ARTISTS |
_______________________________________

THURSDAY, JUNE 13

6:00 p.m. - 10:00 p.m.

"URBINNDIE"

HOSTED BY


PHILLIPE HEELS
53RD & 3RD SHOWS

FEATURING



_______________________________________

PRESENTS

INDIGENOUS PEOPLES CONCERT SERIES

______________________________________

DEDICATED TO THE ALL THE ARTISTS WHO COMPRISED
"THE SILVERNIGHTINGALE BAND - RAMA" ---1900 - 1965

LEARN MORE
______________________________________

CONCERTS HOST

_________________________________________


FRIDAY, JUNE 14
6:30 p.m. - 8:00 p.m.


- WINNERS OF THE 2012 JACK RICHARDSON
MUSIC AWARD FOR BEST BLUES/R&B

- TORONTO BLUES SOCIETY TALENT SEARCH 2012 FINALISTS

- 2012 MEMPHIS INTERNATIONAL BLUES CHALLENGE
SEMI-FINALISTS

- 2011 LONDON FREE PRESS LOCAL ALBUM
OF THE YEAR WINNERS

"ROBBIE ANTONE'S BAND GETS ITS SOUND FROM THE MANY
INFLUENCESOF ITS LEAD SINGER AND HARMONICA ACE.
ROBBIE'S MUSIC IS BEST DESCRIBED AS BLUES/ROCK
WITH INFLUENCES OF SOUL AND R&B."
- CBC RADIO

_________________________________________

FRIDAY, JUNE 14
8:30 p.m. - 10:00 p.m.


"GENERATIONS"

"GENERATIONS" IS A COMPILATION ALBUM FROM ONE OF THE MOST INNOVATIVE SPIRITS TO EMERGE IN CANADIAN MUSIC. THIS 25TH ANNIVERSARY PROJECT CONSISTS OF RE-MIXED AND RE-MASTERED RECORDINGS OF COMPOSITIONS BASED
ON MARC MERILAINEN'S ASSOCIATION WITH HIS
INDIGENOUS SOCIETY AND CULTURE IN A CONTEMPORARY WORLD. THE ONLY NEW COMPOSITION,
"GENERATIONS', IS A FATHER-SON COLLABORATION BETWEEN MARC AND HIS SON, COLE

BEST ROCK RECORDING NOMINATION FOR
"TOMAHAWK ROCK"
= INDIGENOUS MUSIC AWARDS 2019

INDIGENOUS ARTS AWARDS NOMINATION
- ONTARIO ARTS COUNCIL




_________________________________________

SATURDAY, JUNE 15
THE "RHYTHM AND JAZZ" CONCERTS
CONCERTS HOST

CONCERTS SOUND ENGINEER
_________________________________________

SATURDAY, JUNE 15
ARTISTES CANADA CONCERT SERIES
PRESENTED BY

CONCERTS HOST

CONCERTS SOUND ENGINEER
_________________________________________
SATURDAY, JUNE 15
12:30 p.m. - 2:00 p.m.
PRESENTS


"THE BOYS ARE BACK IN TOWN!"
ENJOY A WIDE-RANGING JOURNEY INTO THE WORLD OF
DIXIELAND, BIG BAND AND POPULAR JAZZ SONGS FROM
THE EARLY TO MID-20TH CENTURY PERFORMED BY SOME OF
THE ELDER STATESMEN OF CANADIAN JAZZ. RELIVE THE GREAT
MUSIC OF GLENN MILLER, DUKE ELLINGTON, COUNT BASIE,
THE TIJUANA BRASS, LOUIS ARMSTRONG, HENRY MANCINI,
GERRY MULLIGAN ..... AND MORE!


_________________________________________
SATURDAY, JUNE 15
2:30 p.m. - 4:00 p.m.
A "GIANTS OF JAZZ" CONCERT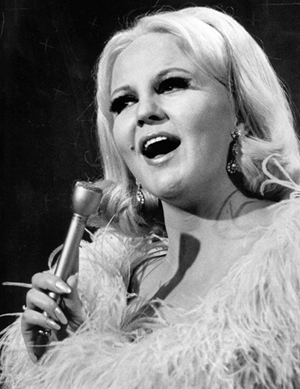 NORMA DELORIS EGSTROM "PEGGY LEE"
MAY 26, 1920 - JANUARY 21, 2002
A RETROSPECTIVE ON THE LIFE AND WORK OF "A PROLIFIC COMPOSER-SINGER, REMEMBERED AS ONE OF THE GREATEST POP SONG STYLISTS ALONGSIDE ELLA FITZGERALD, BILLIE HOLIDAY, AND SARAH VAUGHAN. "

PEGGY LEE WAS NOMINATED FOR TWELVE GRAMMY AWARDS, WINNING BEST CONTEMPORARY VOCAL PERFORMANCE FOR HER 1969 HIT "IS THAT ALL THERE IS?" IN 1995 SHE WAS GIVEN THE GRAMMY LIFETIME ACHIEVEMENT AWARD. SHE RECEIVED THE ROUGH RIDER AWARD FROM THE STATE OF NORTH DAKOTA, THE PIED PIPER AWARD FROM THE AMERICAN SOCIETY OF COMPOSERS, AUTHORS AND PUBLISHERS (ASCAP), THE PRESIDENTS AWARD FROM THE SONGWRITERS GUILD OF AMERICA, THE ELLA AWARD FOR LIFETIME ACHIEVEMENT FROM THE SOCIETY OF SINGERS, AND THE LIVING LEGACY AWARD FROM THE WOMEN'S INTERNATIONAL CENTER. IN 1999 SHE WAS INDUCTED INTO THE SONGWRITERS HALL OF FAME.

PERFORMED BY
"HER TALENT, STYLE AND ATTITUDE ARE ALL BEFITTING OF
STARDOM." - METRO NEWS

"TALENT WITH INGENUITY - SHE IS TRULY AN ORIGINAL."
- NO DEPRESSION MAGAZINE

"A TECHNICOLOUR SWING THAT'S JUST THE THING."
- THE GLOBE AND MAIL

"HER SMOOTH VOCALS INVOKE NEAT GLASSES OF
BOURBON AND SMOKY PARISIAN SPEAKEASIES."
- CBC RADIO


_________________________________________
SATURDAY, JUNE 15
4:30 p.m. - 6:00 p.m.

A "GIANTS OF JAZZ" CONCERT




"ELECTRIC MILES 1969 -1991"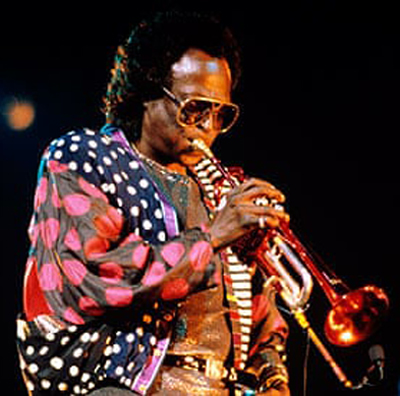 MILES DEWEY DAVIS III
MAY 26, 1926 – SEPTEMBER 28, 1991
MILES DAVIS' RECORDINGS FROM 1969 TO 1991 HAVE BAFFLED FANS AND NEWCOMERS ALIKE, CONFOUNDED CRITICS AND PROBABLY RUINED FRIENDSHIPS IN THE PROCESS. THEY ARE SO THOROUGHLY CONTRADICTORY THAT THEY HOLD BOTH HIS MOST ACCESSIBLE AND MOST AVANT-GARDE WORK. THEY ARE RECORDS THAT ARE BOTH TIMELESS AND DESPERATELY OF THEIR TIME, CAPABLE OF INFLUENCING MUSICIANS FROM ACROSS GENRES AND GENERATIONS, AND YET BE SHUNNED BY THE SAME JAZZ ESTABLISHMENT THAT PREVIOUSLY HAILED HIM AS THE
GENRE'S MOST RESTLESS INNOVATOR.
- *SILENT WAY / ABOUT THAT TIME* (IN A SILENT WAY, '69)
- *BITCHES BREW* (BITCHES BREW, '70)
- *BLACK SATIN* (ON THE CORNER, '72)
- *FAT TIME* (MAN WITH THE HORN, '81)
- *JEAN PIERRE* (WE WANT MILES, '82)
- *DECOY* (DECOY, '84)
- *HUMAN NATURE* (YOU'RE UNDER ARREST, '85)
- *TIME AFTER TIME* (YOU'RE UNDER ARREST, '85)
- *TUTU* (TUTU, '86)
- *SPLATCH* (TUTU, '86)
- *FULL NELSON* (TUTU, '86)
- *BIG TIME* (AMANDLA, '89)
- *MR PASTORIUS* (AMANDLA, '90)
-* DOO-BOP SONG* (DOO-DOP, '91)


PERFORMED BY

THE BROWNMAN ELECTRYC QUARTET

Featuring
BROWNMAN ALI - BEN DUFF
BEN GREEN - NICK McLEAN
CALLED "ONE OF CANADA'S GREATEST INTERPRETERS OF MILES DAVIS' MUSIC" BY THE HAMILTON SPECTATOR, THE 2-TIME NATIONAL JAZZ AWARD WINNING TRUMPET PLAYER, BROWNMAN ALI, WILL TAKE BARRIE JAZZ FEST AUDIENCES ON A CHRONOLOGICAL JOURNEY THROUGH MILES' DAVIS LAST EXPLORATIONS OF THE JAZZ ARTFORM
---------- HIS ELECTRIC PERIOD.
BROWNMAN IS NATIONALLY RECOGNIZED AS ONE OF THE MOST UNIQUE IMPROVISING TRUMPET PLAYERS IN THE NATION, AND IS WIDELY REGARDED AS A VANGUARD FOR THE EVOLUTION OF JAZZ IN CANADA.
A HIGHLY DECORATED ARTIST,
HIS ACCOLADES INCLUDE 2 NATIONAL JAZZ AWARDS

- A CBC GALAXIE RISING STAR AWARD

- A SOCAN COMPOSERS AWARD,

- MONTREAL JAZZ FESTIVAL'S "GRAND PRIX DU JAZZ" AWARD

- 2 TORONTO INDEPENDENT MUSIC AWARDS

- AN INTERNATIONAL INDEPENDENT MUSIC AWARD

- AN INDUCTION INTO THE WHO'S WHO IN BLACK CANADA


_________________________________________
SATURDAY, JUNE 15
6:30 p.m. - 8:00 p.m.
A "GIANTS OF JAZZ" CONCERT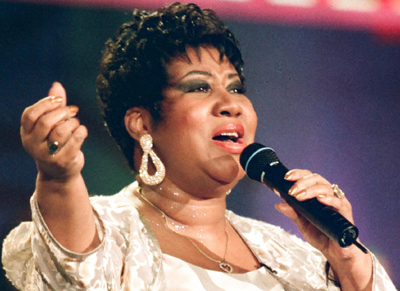 ARETHA LOUISE FRANKLIN
MARCH 25, 1942 - AUGUST 16, 2018
A RETROSPECTIVE ON THE LIFE AND WORK OF A MUSIC PHENOMENON: AN AMERICAN SINGER, SONGWRITER, PIANIST, AND CIVIL RIGHTS ACTIVIST.

ARETHA FRANKLIN RECORDED 112 CHARTED SINGLES ON BILLBOARD, INCLUDING 77 HOT 100 ENTRIES, 17 TOP-TEN POP SINGLES, 100 R&B ENTRIES, AND 20 NUMBER-ONE R&B SINGLES. SHE IS THE MOST CHARTED FEMALE ARTIST IN HISTORY. FRANKLIN'S WELL-KNOWN HITS INCLUDE "ROCK STEADY", "CALL ME", "AIN'T NO WAY", "DON'T PLAY THAT SONG (YOU LIED)", "SPANISH HARLEM", "DAY DREAMING", "UNTIL YOU COME BACK TO ME (THAT'S WHAT I'M GONNA DO)", "SOMETHING HE CAN FEEL", "JUMP TO IT", "FREEWAY OF LOVE", "WHO'S ZOOMIN' WHO", AND "I KNEW YOU WERE WAITING (FOR ME)" (A DUET WITH GEORGE MICHAEL). SHE WON 18 GRAMMY AWARDS, INCLUDING THE FIRST EIGHT AWARDS GIVEN FOR BEST FEMALE R&B VOCAL PERFORMANCE (1968-1975). ARETHA FRANKLIN IS ONE OF THE BEST-SELLING MUSIC ARTISTS OF ALL TIME, HAVING SOLD MORE THAN 75 MILLION RECORDS WORLDWIDE.

PERFORMED BY
WON CANADA'S FIRST EVER SINGING COMPETITION, VOCAL WARZ
SIGNED TO BIG SHOT RECORDS AND HAD A TOP 40 DANCE HIT IN THE UNITED LINGDOM, GERMANY, SPAIN AND AUSTRALIA
SIGNED TO 4TH/BROADWAY ISLAND RECORDS
HAS PERFORMED AT THE APOLLO THEATRE IN HARLEM NEW YORK,
THE METROPOLIS IN MONTREAL, THE O'KEEFE CENTRE IN TORONTO
VOICE OF CLUB MED COMMERCIAL& VOICE WORK FOR CBC, SUZUKI,
HYUNDAI, TACO BELL, HARVEY'S & KRAFT MACARONI AND CHEESE

APPEARED IN THE MOVIE, "SING", STARRING PATTI LABELLE
CURRENTLY PERFORMS WITH "NORRIS VINES AND THE PLATTERS"
JILLIAN'S WARM, EXPRESSIVE VOICE IS THE PERFECT VEHICLE FOR HER REPERTOIRE OF JAZZ STANDARDS AND MEMORABLE SOUL, RHYTHM & BLUES AND DANCE MUSIC HITS. HER COMMANDING STAGE PRESENCE IS SIMPLY CAPTIVATING.

THE HARRY AND BETTE MUNRO
MEMORIAL CONCERT
SATURDAY, JUNE 15
8:30 p.m. - 10:00 p.m.

"GREAT MOMENTS IN JAZZ" CONCERT



VERVE RECORDS, ALSO KNOWN AS THE VERVE MUSIC GROUP, WAS FOUNDED IN 1956 BY JAZZ IMPRESARIO, NORMAN GRANZ, CREATOR AND PRODUCER OF THE "JAZZ AT THE PHILHARMONIC" CONCERTS SERIES. IT IS HOME TO THE WORLD'S LARGEST JAZZ RECORDINGS CATALOGUE AND INCLUDES ALBUMS BY ARTISTS SUCH AS ELLA FITZGERALD, NINA SIMONE, STAN GETZ AND BILLIE HOLIDAY, AMONG OTHERS. IT ABSORBED THE CATALOGUES OF GRANZ'S EARLIER LABELS, CLEF RECORDS, FOUNDED IN 1946, NORGRAN RECORDS, FOUNDED IN 1953, AND MATERIAL PREVIOUSLY LICENSED TO MERCURY RECORDS.
NORMAN GRANZ CREATED VERVE RECORDS TO PRODUCE NEW RECORDINGS BY ELLA FITZGERALD, WHOM HE MANAGED, AND THE CATALOG GREW THROUGHOUT THE 1950S AND 1960S TO INCLUDE CHARLIE PARKER, BILL EVANS, OSCAR PETERSON, BEN WEBSTER, DIZZY GILLESPIE, COUNT BASIE AND LESTER YOUNG.
PERFORMED BY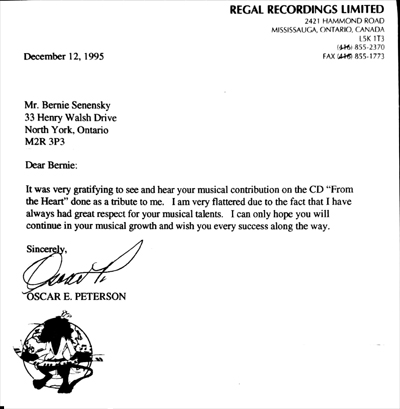 TWICE VOTED "BEST ACOUSTIC PIANIST"
- THE JAZZ REPORT AWARDS

WINNER OF THE SOCAN AWARD FOR
BEST JAZZ COMPOSITION - "BLUES FOR CLIFFORD"

BUDDY DEFRANCO DESCRIBED BERNIE SENENSKY AS
"THE BEST OF THE BEST"

BILL EVANS ONCE SAID: "I COULD JUST SIT
AND LISTEN TO HIM PLAY ALL DAY!"
FACULTY MEMBER


_______________________________________
SUNDAY, JUNE 16
PRESENTS
SUNDAY MORNING BIG TENT REVIVAL MEETING
EXPERIENCE AN OLD-TIME REVIVAL MEETING WITH CONTEMPORARY ELEMENTS.
THERE WILL BE FIERY PREACHING, MARVELOUS GOSPEL SINGING AND
LOTS OF OPPORTUNTIY FOR CONGREGATION PARTICIPATION!
ANYONE FOR SNAKE-HANDLING???

11:00 a.m. - 12:00 p.m.
SERVICE LED BY
VERN MARTIN
AND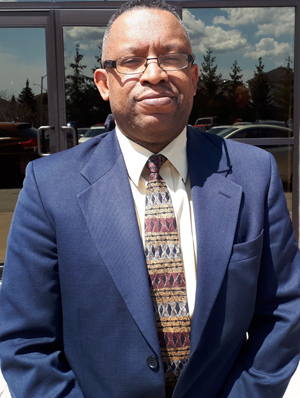 EVANGELIST RAYMOND TITUS
FEATURING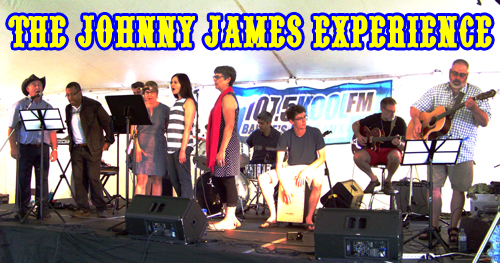 GRACE & GLORY GOSPEL CHOIR
VERN MARTIN - MUSIC DIRECTOR
_________________________________________
SUNDAY, JUNE 16

GREAT CANADIAN GUITARISTS CONCERT SERIES

______________________________________
DEDICATED TO THE MUSICAL ACCOMPLISHMENTS OF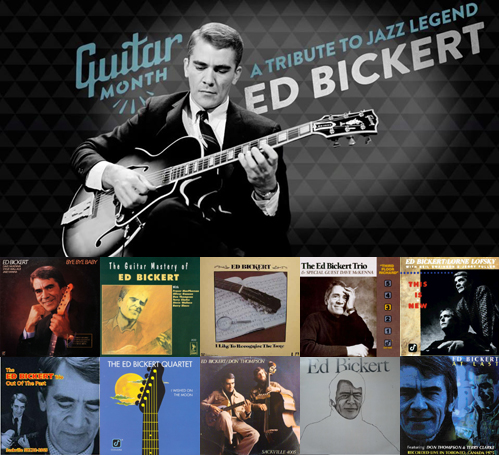 EDWARD ISAAC BICKERT
NOVEMBER 29, 1932 - FEBRUARY 28, 2019


AWARD RECIPIENT

MEMBER OF THE ORDER OF CANADA
______________________________________


"LES PAUL " GUITAR GIVE-AWAY




Colour Subject To Availability-

SPONSORED BY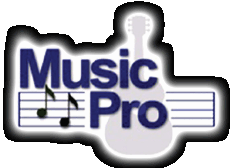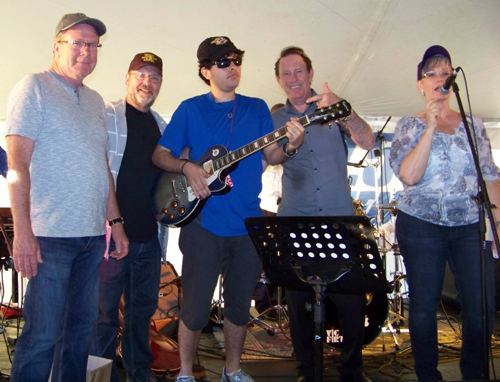 Lucky Guitar Winner in 2015, David Whyne, with Jack De Keyzer and
Festival Managers Bob Garrett, Ray Martinelli and Sharon Winchester.
CONCERTS HOST

CONCERTS SOUND ENGINEER
SUNDAY, JUNE 16
12:00 p.m. - 12:45 p.m.
_________________________________________
SUNDAY, JUNE 16
1:00 p.m. - 2:00 p.m.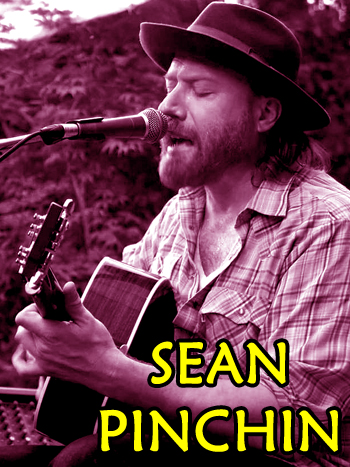 JUNO NOMINEE, SLIDE-GUITAR HERO SEAN PINCHIN IS CAPTIVATING AUDIENCES WHEREVER HE PERFORMS.
HIS 2016 BREAKTHROUGH ALBUM, "MONKEY BRAIN", NABBED HIM A 2017 JUNO NOMINATION FOR BLUES ALBUM OF THE YEAR, AND CEMENTED HIS REPUTATION AS A GUITAR-PLAYER'S GUITAR PLAYER. THE ALBUM TOOK HIS SINGING TO A NEW LEVEL AND TURNED HEADS WITH HIS WITH HIS BEST SONGS YET. ONE REVIEWER'S DESCRIPTION SUMMED UP MANY PEOPLE'S REACTION TO SEAN'S KILLER BRAND OF MODERN BLUES:
"TRACK AFTER TRACK BUILT FROM MASTERFULLY INFECTIOUS RIFFS WITH LYRICS AS SMART AS ONE MIGHT HEAR FROM A TOP-NOTCH POP SONGSMITH … POWER, DRIVE AND GOBS OF STYLE." - DUANE VERH, ROOTS MUSIC REPORT


_________________________________________
SUNDAY, JUNE 16
2:30 p.m. - 4:00 p.m.

PRESENTS

AWARD RECIPIENTS

- ONE OF THE GREATEST JAZZ GUITARISTS
TO EMERGE IN CANADA -

LORNE LOFSKY HAS RECORDED AND TOURED WITH THE OSCAR PETERSON QUARTET, CHET BAKER, BOB BROOKMEYER, PEPPER ADAMS AND MANY OTHER TOP JAZZ ARTISTS. ADDITIONALLY, HE HAS PERFORMED ON COUNTLESS JAZZ RECORDINGS, AND
MANY OF THESE ALBUMS HAVE GONE ON TO WIN JUNO AWARDS. LOFSKY'S BEAUTIFUL, INSPIRED IMPROVISATIONS ARE JAZZ IMPRESSIONISM AT ITS FINEST.
_________________________________________
SUNDAY, JUNE 16
4:30 p.m. - 6:00 p.m.

A "GIANTS OF THE BLUES" CONCERT




ON NOVEMBER 26, 1968, CREAM WALKED OFF THE STAGE AT LONDON'S ROYAL ALBERT HALL FOR WHAT THEY FULLY EXPECTED TO BE THE LAST TIME. EXHAUSTED BY INFIGHTING AND NON-STOP TOURING, THEIR RARE INSTRUMENTAL TELEPATHY CREEPING INTO FORMULA AND ALL BUT OBLITERATED BY ARENA-PA VOLUME, ROCK'S FIRST SUPERGROUP - GUITARIST ERIC CLAPTON, BASSIST JACK BRUCE AND DRUMMER GINGER BAKER, ALREADY INDIVIDUAL STARS IN BRITAIN WHEN THEY FORMED IN 1966 - HELD ROCK'S FIRST SUPER-WAKE IN THIS MAJESTIC VICTORIAN CONCERT HALL, PLAYING TWO FINAL SHOWS OF WHAT CLAPTON ONCE DESCRIBED AS "BLUES ANCIENT AND MODERN" TO AUDIENCES THAT LITERALLY BEGGED THEM NOT TO GO, WITH MASSED CRIES OF "GOD SAVE THE CREAM! THOSE PRAYERS WERE FINALLY ANSWERED,

...... THIRTY-SEVEN YEARS LATER!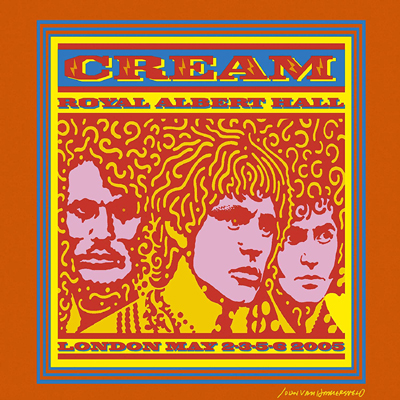 AT 8:10 P.M. ON MAY 2, 2005, CLAPTON, BRUCE AND BAKER
WALKED BACK ON TO THAT STAGE TO A STANDING, DELIRIOUS, DISBELIEVING OVATION, OPENING THE FIRST OF FOUR SHOWS AT THE ROYAL ALBERT HALL WITH THE PERFECT, GALLOPING SENTIMENT: THE SKIP JAMES BLUES "I'M SO GLAD,"
FROM THEIR FIRST ALBUM, "FRESH CREAM".
PERFORMED BY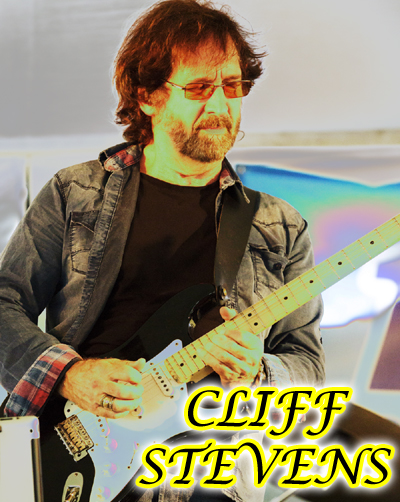 Featuring
NOAM GURRIER-FREUD - PASCAL TIRAPANI
"TOP 10 ALBUMS, TOP 10 GUITARISTS, BEST ORIGINAL SONG"
- REAL BLUES MAGAZINE

"ONE OF THE BEST DISCOVERIES ON THE PRERVATION BLUES REVIEW…" - LES AMIS DE BLUES

" 'SAID THE WRONG THING' IS MY SIGNATURE SONG - CBC RADIO
"CLIFF YOU ARE JUST AMAZING!!!!!!!!!!!!!
I LOVE CLAPTON BUT YOU GUYS ARE JUST AS GOOD …"
"BLOODY HELL!!! FANTASTIC TRIBUTE. JUST LIKE ERIC IS RIGHT THERE ..... WELL DONE. MR. STEVENS AND BAND!!."
"…FINE SLIDE…FINELY WROUGHT VOCAL STYLE…QUALITY QUALITY SONGS." - BLUES MATTERS MAGAZINE
_________________________________________
SUNDAY, JUNE 16
6:30 p.m. - 8:00 p.m.

THE FESTIVAL FINALE CONCERT
A "GREAT MOMENTS IN THE BLUES" CONCERT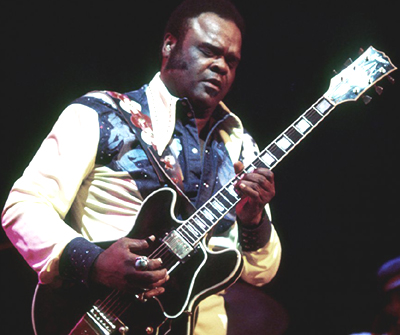 FREDDIE KING
SEPTEMBER 3, 1934 - DECEMER 28, 1976
A RETROSPECTIVE ON THE LIFE AND WORK OF
"ONE OF THE GREAT POSTWAR BLUES MASTERS".
BY PROCLAMATION OF THE GOVERNOR OF TEXAS, SEPTEMBER 3, 1993, WAS DECLARED "FREDDIE KING DAY", AN HONOR RESERVED FOR TEXAS LEGENDS, SUCH AS BOB WILLS AND BUDDY HOLLY. KING WAS INDUCTED INTO THE ROCK AND ROLL HALL OF FAME IN 2012, AND PLACED 15TH IN ROLLING STONE MAGAZINE'S LIST OF THE 100 GREATEST GUITARISTS OF ALL TIME.
KING HAS INFLUENCED GUITARISTS SUCH AS ERIC CLAPTON, MICK TAYLOR, STEVIE RAY VAUGHAN, AND LONNIE MACK. HE"MERGED THE MOST VIBRANT CHARACTERISTICS OF BOTH CHICAGO AND TEXAS REGIONAL GUITAR STYLES AND BECAME THE BIGGEST GUITAR HERO OF THE MID-SIXTIES BRITISH 'BLUES REVIVALISTS', AND WHO INCLUDED ERIC CLAPTON, SAVOY BROWN, CHICKEN SHACK, AND PETER GREEN-ERA FLEETWOOD MAC". HIS BEST-KNOWN RECORDINGS INCLUDE "HIDE AWAY", "YOU'VE GOT TO LOVE HER WITH A FEELING", "I'M TORE DOWN" AND "THE STUMBLE"
PERFORMED BY


-----

MULTI-AWARD RECIPIENT
"A COVETED SUPER-HERO IN CANADA... BLENDS BLUES WITH ELEMENTS OF JAZZ, SOUL, R&B AND EARLY ROCK'N'ROLL."
- BLUES REVUE

"ALL'S RIGHT IN THE WORLD AS LONG AS JACK DE KEYZER KEEPS ON MAKING RECORDS. HIS LATEST, IS SIMPLY SUPERB." - HAMILTON SPECTATOR

"A POWERHOUSE RECORD FUELLED BY DE KEYZER'S IMPECCABLE VIRTUOSITY" - SCENE MAGAZINE

"BLUES BANDS WOULD KILL TO SOUND AS GOOD AS THIS CREW" - EDMONTON JOURNAL

"POSSIBLY THE GREATEST GUITARIST CANADA HAS SPAWNED IN THE GENRES OF BLUES AND ROCK 'N' ROLL."
- ANDY GRIGG, REAL BLUES

"JACK DE KEYZER PLAYS GUITAR LIKE A MAN WITH HIS PANTS ON FIRE!"
- LIAM LACEY, THE GLOBE & MAIL

"THE FINEST BLUES GUITAR PLAYER IN CANADA."
- JEFF HEALY

"IF JACK DE KEYZER WAS FROM CHICAGO, NEW YORK OR L.A., HE'D BE FAMOUS." - BOB DYLAN

_________________________________________________________


THIS PROGRAMME SCHEDULE IS SUBJECT TO CHANGE WITHOUT NOTICE
Current to JUNE 5, 2019