THE CENTRE STAGE IN HERITAGE PARK
CONCERTS SERIES



PLEASE CONSIDER THE ENVIRONMENT

ALL OF THESE
CONCERTS ARE
FREE. PLEASE
CONSIDER OTHERS
WITH A NON-
PERISHABLE
DONATION.
"GREAT MOMENTS IN JAZZ" ARTICLE
ARTIST & ACT MUSIC STYLE GUIDE
| | |
| --- | --- |
| JAZZ ARTISTS | BLUES AND RHYTHM & BLUES ARTISTS |
| VARIETY ARTISTS | URBAN - INDIE ARTISTS |
_______________________________________
THURSDAY, JUNE 16
6:00 p.m. - 10:00 p.m.
"URBINNDIE"

HOSTED BY

ANDREW GAUCI
- BROKEN STRING ENTERTAINMENT
FEATURING

NATHAN CHECHOK
THE KEENLY FELT COMBO
AMANDA J. RODGERS
&
MARCUS RODGERS
MOTHER ROAD

_______________________________________
FIRST PEOPLES

CONCERT SERIES

MEDIA SPONSOR



______________________________________

DEDICATED TO THE ALL THE ARTISTS WHO COMPRISED
"THE SILVERNIGHTINGALE BAND - RAMA" ---1900 - 1965

LEARN MORE
______________________________________

M. C.
SHARON WINCHESTER

_________________________________________


6:00 p.m. - 7:00 p.m.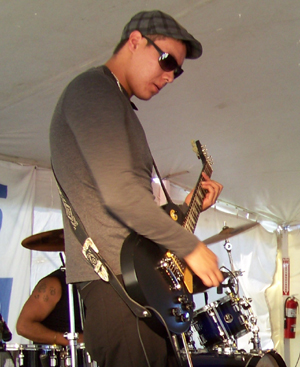 THE GREG RITCHIE BLUES BAND
OJIBWAY
SAUGEEN FIRST NATION # 29, SOUTHAMPTON, ONTARIO
Featuring
ELLIOTT SCHMIDTZ - JAKE DEGENAIS
_________________________________________

7:30 p.m. - 8:30 p.m.

_________________________________________
9:00 p.m. - 10:00 p.m.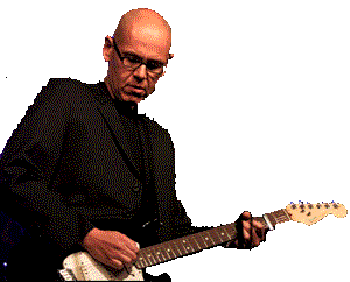 NADJIWAN
OJIBWAY
CHIPPEWAS OF NAWASH FIRST NATION
Featuring
MARC MERILAINEN - JEAN-PAUL DeROOVER
ADAM GOMON - ALEX MINE
"JAZZ WAR" C.D. RELEASE CONCERT
"JAZZ WAR" IS THE LATEST PROJECT FROM ONE OF
THE MOST INNOVATIVE SPIRITS TO EMERGE IN CANADIAN MUSIC. THE SOON-TO-BE-RELEASED RECORDING CONSISTS OF COMPOSITIONS BASED
ON MARC MERILAINEN'S ASSOCIATION WITH HIS INDIGENOUS SOCIETY AND CULTURE IN A CONTEMPORARY WORLD.
_________________________________________
SATURDAY, JUNE 18
THE "RHYTHM AND JAZZ" CONCERTS
M. C.
SHARON WINCHESTER

10:30 a.m. - 11:30 a.m.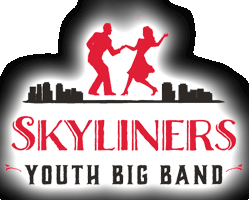 DARYL YAEGAR - MUSIC DIRECTOR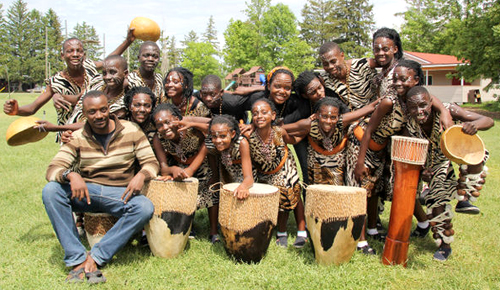 NEEMA CHILDREN'S CHOIR UGANDA
Featuring
PASTOR FRANCIS DANIEL MUTIBWA
NEEMA CHILDREN'S CHOIR FROM UGANDA BRINGS MESSAGES OF HOPE AND INSPIRATION THROUGH SONG AND DANCE. THE CHOIR MEMBERS ARE ORPHANED CHILDREN AGED 8 TO 17 WHO ARE BEING RAISED BY PASTOR FRANCIS DANIEL MUTIBWA AND HIS WIFE WINNIE TUMU OF KINGDOM CHILD PROJECT, A REGISTERED CHARITY IN UGANDA. THE CHILDREN'S MESSAGES ARE HEART-FELT AND HEART-BREAKING, BUT ALSO INSPIRING AND MOTIVATIONAL. THEIR ENERGETIC AND IMPACTFUL PRESENTATIONS HAVE BEEN WELL-RECEIVED BY THOUSANDS OF CANADIANS TO DATE. ALONG WITH THEIR PERFORMANCES, THE CHILDREN WILL ALSO HAVE AFRICAN
JEWELRY AND CD'S OF THEIR MUSIC FOR SALE.
_________________________________________

SATURDAY AFTERNOON
ARTISTES CANADA CONCERT SERIES
PRESENTED BY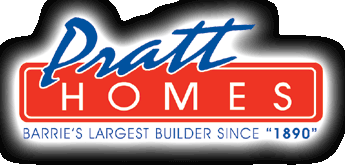 M. C.
SHARON WINCHESTER

1:15p.m. - 2:00 p.m.
THE DIALTONES
Featuring
MARK GELINAS - HUGH HARDY - ALLEN HUGHES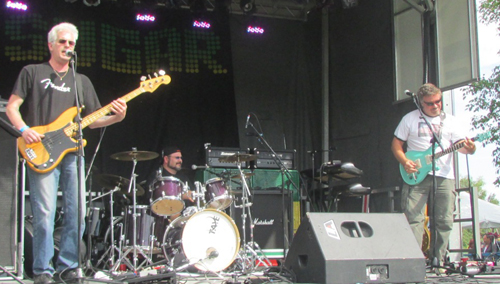 _________________________________________
2:30 p.m. - 4:00 p.m.

A "GIANTS OF JAZZ" CONCERT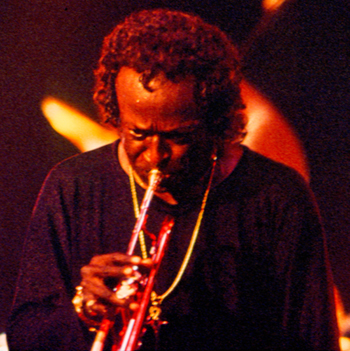 A RETROSPECTIVE ON THE MUSIC OF MILES DAVIS PRIOR TO, AND FOLLOWING, A FIVE-YEAR SELF-IMPOSED HIATUS IN WHICH DAVIS PRODUCED NO MUSIC.

HISTORY SHOWS THAT JAZZ, IN IT'S PREVIOUS FORMS, EVENTUALLY FELL OUT OF POPULARITY AROUND 1975. OLDER, FAMOUS JAZZ MUSICIANS IN A DESPERATE FIGHT FOR SURVIVAL, TURNED TO SIMPLIFIED STUDIO-PRODUCED SOUL AND FUNK, WHILE OTHERS, LIKE MILES DAVIS, WENT SILENT. FROM 1969 TO 1974, DAVIS HAD EXPLORED THE TONALITIES OF ELECTRIFIED, ALMOST PSYCHELIC JAZZ-FUSION AS CAPTURED ON "IN A SILENT WAY", "BITCHES BREW" AND THE NOW LEGENDARY "ISLE OF WHITE" CONCERT. EMERGING FROM HIS SELF-IMPOSED CAREER EXILE IN THE 1980'S - AFTER HIS FATEFUL MEETING WITH MARCUS MILLER - DAVIS RE-JOINED THE JAZZ-FUSION MOVEMENT, BUT THIS TIME WITH MORE ELECTRONIC, SYNTH-DRIVEN SOUNDS. HIS COLLABORATION WITH
MILLER RESULTED IN RECORDS SUCH AS "TUTU",
"DECOY", "YOU'RE UNDER ARREST" AND "AMANDALA".
THIS CONCERT WILL EXPLORE BOTH OF THESE ECLECTIC ELECTRIC-JAZZ ERAS OF MILES DAVIS' MUSIC --
BEFORE AND AFTER THE SILENCE.
THIS CONCERT IS PRODUCED IN CO-OPERATION WITH THE BARRIE FILM FESTIVAL PRESENTATION OF THE HIT MOVIE, "MILES AHEAD" AT THE UPTOWN THEATRE ON JUNE 12, 2016 AT 7:00 P.M. BROWNMAN WILL BE THE GUEST SPEAKER.
PERFORMED BY
THE BROWNMAN ELECTRYC TRIO
Featuring
BRAD CHEESEMAN - COLIN KINGSMORE - TBA
ICONIC TRINIDADIAN-BORN JAZZ TRUMPET PLAYER, BROWNMAN ALI, IS HERALDED AS "CANADA'S PRE-EMINENT JAZZ TRUMPET" BY NEW YORK'S VILLAGE VOICE, AND ACKNOWLEDGED AS "CANADA'S GREATEST INTERPRETER OF MILES DAVIS' MUSIC" BY
THE NATIONAL POST

_________________________________________
4:30 p.m. - 6:00 p.m.
A "GIANTS OF JAZZ" CONCERT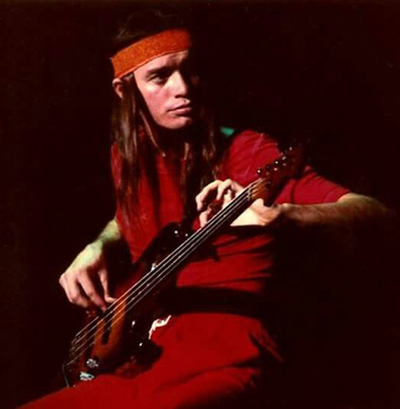 A RETROSPECTIVE ON THE CAREER OFAN
EXTRAORDINARY MUSIC SENSATION OF WHOM IT IS SAID .....
"THERE ARE FEW MUSICIANS WHO FUNDAMENTALLY CHANGE THEIR INSTRUMENT, AND EVEN FEWER STILL
WHO TRANSCEND THEIR INSTRUMENT ALTOGETHER.
JACO PASTORIUS DID BOTH."

JOHN FRANCIS ANTHONY PASTORIUS III WAS AN INFLUENTIAL AMERICAN JAZZ MUSICIAN, COMPOSER, BIG BAND LEADER AND ELECTRIC BASS PLAYER. HE IS BEST KNOWN FOR HIS WORK WITH WEATHER REPORT FROM 1976 TO 1981, AS WELL AS WORK WITH ARTISTS
INCLUDING JONI MITCHELL, PAT METHENY, AND HIS OWN SOLO PROJECTS. IN 1976, JACO'S MELODIC "SINGING" BASS STYLE REDEFINED THE ROLE OF THE BASS IN MODERN MUSIC. ALMOST OVERNIGHT, CRITICS HAILED JACO PASTORIUS AS "THE FUTURE OF MODERN MUSIC,"
AS A MUSICIAN, HE DEVELOPED A HIGHLY INFLUENTIAL APPROACH TO BASS PLAYING THAT COMBINED A DEEP UNDERSTANDING OF ADVANCED HARMONY WITH FEROCIOUS TECHNICAL PROWESS. HIS SIGNATURE APPROACH INFUSED LATIN-INFLUENCED 16TH-NOTE FUNK, LYRICAL SOLOING ON FRETLESS BASS, BASS CHORDS AND THE INNOVATIVE USE OF HARMONICS. JACO LED HIS FANS TOWARDS THE MUSIC INSIDE HIM. DEFIANTLY JUMPING
OFF AMPLIFIERS, HEAVING HIS BASS THROUGH THE AIR, AND REFUSING TO BE JUST A "SIDEMAN". HE BROKE
DOWN THE BARRIERS BETWEEN AUDIENCES AND GENRES.
JACO WAS INDUCTED INTO THE DOWN BEAT JAZZ HALL
OF FAME IN 1988, ONE OF ONLY SEVEN BASSISTS SO
HONOURED (AND THE ONLY ELECTRIC BASS GUITARIST).

PERFORMED BY
GARY GARDNER - CAROL McCARTNEY
NEIL NUMMINEN - KIMIO OKI
MIKE SKINNER - RUSS WILLIAMS


_________________________________________
SATURDAY EVENING
6:30 p.m. - 8:00 p.m.

A "GIANTS OF JAZZ" CONCERT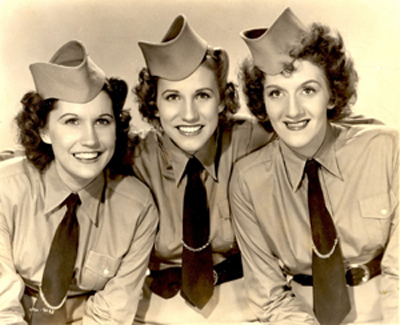 "BOOGIE WOOGIE BUGLE GIRLS"
A RETROSPECTIVE ON THE DEFINING SISTER ACT OF ALL TIME, BY WHICH THE SWINGING BIG-BAND ERA COULD NOT BE BETTER REPRESENTED - THE FABULOUS ANDREWS SISTERS: PATTY, MAXENE, AND LAVERNE.
THE ANDREWS SISTERS WERE THE MOST IMITATED OF ALL FEMALE SINGING GROUPS AND INFLUENCED MANY ARTISTS, INCLUDING MEL TORMÉ, LES PAUL AND MARY FORD, THE FOUR FRESHMEN, THE MCGUIRE SISTERS, THE MANHATTAN DOLLS, THE LENNON SISTERS, THE POINTER SISTERS, THE MANHATTAN TRANSFER, BARRY MANILOW, AND BETTE MIDLER. THEIR HARMONIES AND SONGS ARE STILL INFLUENTIAL TODAY, AND HAVE BEEN COVERED BY ENTERTAINERS SUCH AS BETTE MIDLER, CHRISTINA AGUILERA, AND OTHERS. WHILE THE SISTERS SPECIALIZED IN SWING, BOOGIE-WOOGIE, AND NOVELTY HITS WITH THEIR TRADEMARK LIGHTNING-QUICK VOCAL SYNCOPATIONS, THEY ALSO PRODUCED MAJOR HITS IN JAZZ. THE GROUP WAS INDUCTED INTO THE VOCAL GROUP HALL OF FAME IN 1998. WRITING FOR BLOOMBERG, MARK SCHOIFET SAID THE SISTERS BECAME THE MOST POPULAR FEMALE VOCAL GROUP OF THE FIRST HALF OF THE 20TH CENTURY. THE TRIO WAS AWARDED 19 GOLD RECORDS REPRESENTING SALES OF ALMOST 100 MILLION RECORDINGS. THE ANDREWS SISTERS HAD 46 "TOP 10" HITS ON THE BILLBOARD CHARTS. THEY ARE STILL WIDELY ACCLAIMED TODAY FOR THEIR FAMOUS CLOSE HARMONIES.

PERFORMED BY

THE HARRY AND BETTE MUNRO
MEMORIAL CONCERT
8:30 p.m. - 10:00 p.m.

"GREAT MOMENTS IN JAZZ" CONCERT



FOR ALL THOSE WHO MISSED IT THREE YEARS AGO .....
FOR ALL THOSE WHO HAVE WHO HAVE REQUESTED A REPEAT PERFORMANCE .....
FOR ALL THOSE WHO TREASURE THE MUSIC OF DAVE BRUBECK .....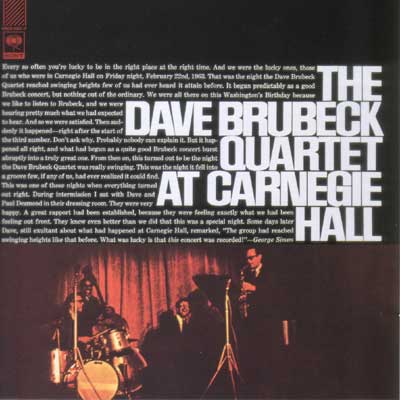 A RETROSPECTIVE ON
"THE MAJESTIC RECORD THAT SHOULD BE IN EVERY SERIOUS COLLECTION". IT IS "ONE OF THE ALL-TIME GREAT LIVE JAZZ PERFORMANCES",

AND IT TOOK PLACE ON FEBRUARY 21 , 1963 AT CARNEGIE HALL IN NEW YORK CITY. THE CONCERT FEATURED THE BRILLIANT COMPOSITONS OF DAVE BRUBECK ANDALTO SAXOPHONIST, PAUL DESMOND ... MANY OF WHICH WERE BASED ON THE UNIQUE TIME SIGNATURES THAT HAD PROPELLED THE QUARTET INTO WORLD-WIDE PRAISE AND UNPRECEDENTED POPULARITY. HIGHLIGHTS OF THE PERFORMANCE INCLUDED AN UP-TEMPO VERSION OF "TAKE FIVE", AND AN EXPANDED ARRANGEMENT OF "CASTILLIAN DRUMS (PARTS I AND II)" . THIS PIECE SHOW-CASED THE ARTISTIC GENIUS AND TECHNICAL VIRTUOSITY OF DRUMMER, JOE MORELLO, IN AN ELEVEN-MINUTE DRUM SOLO IN 5/4 TIME. OTHER CONCERT PIECES INCLUDED "BLUE RONDO A LA TURK", "THREE TO GET READY" "ST. LOUIS BLUES", " ELEVEN-FOUR" AND "IT'S A RAGGY WALTZ".
PERFORMED BY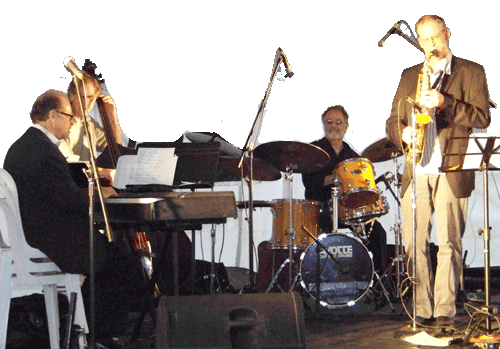 THE BERNIE SENENSKY QUARTET
Featuring
ETHAN ARDELLI - ANDY BALLANTYNE - NEIL SWAINSON
_______________________________________
SUNDAY, JUNE 19
PRESENTS
SUNDAY MORNING BIG TENT REVIVAL MEETING
EXPERIENCE AN OLD-TIME REVIVAL MEETING WITH CONTEMPORARY ELEMENTS.
THERE WILL BE FIERY PREACHING, MARVELOUS GOSPEL SINGING AND
LOTS OF OPPORTUNTIY FOR CONGREGATION PARTICIPATION!
ANYONE FOR SNAKE-HANDLING???

11:00 a.m. - 12:00 p.m.
SERVICE LED BY
JANE SULLIVAN
UNITED CHURCH MINISTER

FEATURING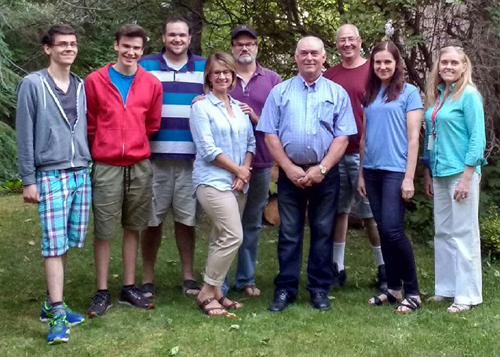 THE JERRY FORSYTHE EXPERIENCE

Featuring
DIANE THATCHER
MINISTER OF MUSIC
_________________________________________
SUNDAY AFTERNOON

GREAT CANADIAN GUITARISTS CONCERT SERIES
______________________________________
DEDICATED TO THE LIFE AND MUSICAL
ACCOMPLISHMENTS OF DOMENIC TROIANO

A MAJOR CANADIAN COMPOSER, ARRANGER AND BAND-LEADER,
AND AN EXCEPTIONAL INNOVATOR IN THE ART OF PLAYING THE GUITAR.



"Everyone wanted to play with Dom. When we were starting up Steely Dan,
he was one of the first guys we called. Dom said, thanks, but he was just too busy."
Donald Fagen, 2005
______________________________________


"SHERATON II" GUITAR GIVE-AWAY

-
SPONSORED BY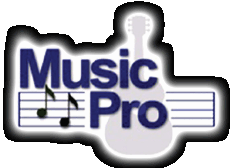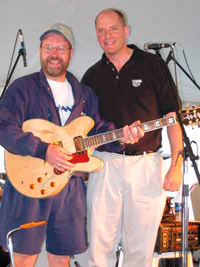 Lucky Guitar Winner, Ray Martinelli, with
Music Pro Ltd. General Manager, Ted Johnstone.
For Details, call (705) 725-1070
12:00 p.m. - 12:45 p.m.
THE JERRY FORSYTHE EXPERIENCE
1:00 p.m. - 2:00 p.m.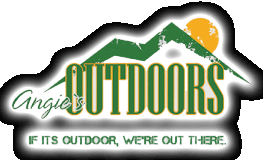 PRESENTS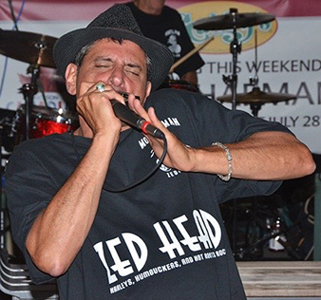 NEIL CHAPMAN IS ONE OF CANADA'S PREMIER GUITARISTS, AS WELL AS BEING A COMPOSER AND RECORD PRODUCER. WITH CREDITS MUCH TOO NUMEROUS TO LIST, NEIL IS A FIRST CALL SESSION PLAYER, AND HAS RECORDED WITH DAN HILL, RITA MacNEIL, ROUGH TRADE, THE SATTALITES AND ALAN FREW. AS A CONCERT ARTIST, HE HAS PERFORMED WITH LEONARD COHEN, CAROL POPE, ALLANAH MYLES, BUFFY SAINTE-MARIE, RANDY BACHMAN AND MAESTRO FRESH WES.

_________________________________________

PRESENTS

TED QUINLAN IS A GUITARIST, WRITER AND EDUCATOR WHO IS VERY RESPECTED AS ONE OF CANADA'S MOST MULTI-FACETED JAZZ MUSICIANS. HIGHLY SKILLED AS A SOLO JAZZ GUITARIST AND SESSION PLAYER, HE IS A SOUGHT-AFTER SIDEMAN, FREQUENTLY APPEARING WITH THE "WHO'S WHO" OF CANADIAN JAZZ ARTISTS ON CONCERT STAGES, IN CLUBS, AND IN JAZZ FESTIVALS FROM COAST-TO-COAST. THROUGHOUT HIS CAREER, HE HAS PERFORMED WITH SOME OF THE BIGGEST INTERNATIONAL JAZZ STARS INCLUDING FREDDIE BAKER, CHET BAKER, EDDIE HARRIS, JIMMY SMITH, AND JOEY DEFRANCESCO. TED QUINLAN IS THE HEAD OF THE GUITAR DEPARTMENT AT HUMBER COLLEGE, ONE OF NORTH AMERICA 'S MOST RESPECTED JAZZ STUDIES INSTITUTIONS.
JAZZ REPORT AWARD RECIPIENT
_________________________________________
4:30 p.m. - 6:00 p.m.

A "GREAT MOMENTS IN THE BLUES" CONCERT
PRESENTED BY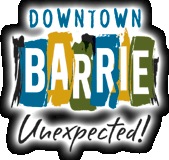 A RETROSPECTIVE AND RE-CREATION OF THE LEGENDARY CONCERT IN THE LEGENDARY FESTIVAL ..... WOODSTOCK!
HAVING DISSOLVED "THE EXPERIENCE" MONTHS EARLIER, JIMI HENDRIX WOULD USE THE NOW ICONIC WOODSTOCK MUSIC FESTIVAL OF AUGUST 1969 TO DEBUT A NEW BAND, "GYPSY SUN AND RAINBOWS" - AN AUGMENTED UNIT THAT WOULD ONLY PLAY FOUR CONCERTS BEFORE DISSOLVING AS WELL. CLOSING THE FESTIVAL ON AN EARLY MONDAY MORNING, HENDRIX PLAYED THE LONGEST SET OF HIS CAREER; A SOMETIMES RAMBLING PERFORMANCE THAT NONETHELESS FEATURED SOME OF HIS MOST INVENTIVE GUITAR WORK. OF SPECIAL INTEREST IS THE "STAR SPANGLED BANNER"/"PURPLE HAZE" "VILLANOVA JUNCTION" FINALE, WHICH IS SIMPLY INCREDIBLE!
PERFORMED BY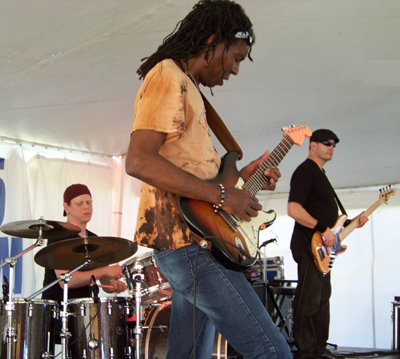 UNDENIABLY ONE OF THE MOST EXCITING AND TECHNICALLY EXTRAORDINARY GUITAR-SLINGERS IN CANADA, THE INIMITABLE TONY "WILD T" SPRINGER. TONY HAS ALSO BEEN AN ACTOR AS JIMI HENDRIX IN A HOLLYWOOD MOVIE IN ADDITION TO HIS PERFORMANCES WITH STARS LIKE DAVID BOWIE.
_________________________________________
6:30 p.m. - 8:00 p.m.

THE FESTIVAL FINALE CONCERT
A "GREAT MOMENTS IN THE BLUES" CONCERT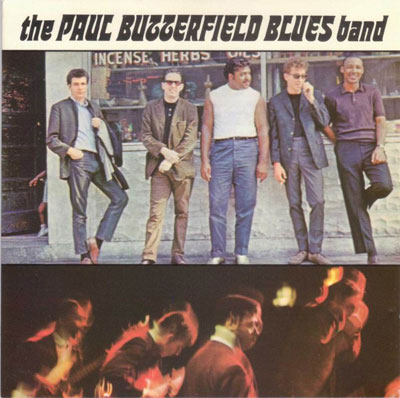 A RETROSPECTIVE AND RE-CREATION OF THE BREAK-THROUGH RECORDING THAT INTRODUCED ELECTIFIED CHICAGO BLUES TO THE WORLD AS PERFORMED BY A PREDOMINATELY WHITE BLUES BAND. RECORDED AND RELEASED IN 1965 ON ELEKTRA RECORDS, THIS ALBUM, BY WHAT MANY FELT WAS "THE BEST BAND IN THE WORLD", INTRODUCED MUSIC ENTHUSIASTS TO THE PHENOMENAL GUITAR WIZARDRY OF MICHAEL BLOOMFIELD AND THE ANGST-FILLED VOICE OF PAUL BUTTERFIELD. BUTTERFIELD'S POWERFUL VOCALS
WERE ACCOMPANIEDBY HIS SOULFUL AND EVOCATIVE HARMONICA PLAYING. THE ALBUM'S INFLUENCE ON SUBSEQUENT GENERATIONS OF BLUES PERFORMERS IS IMMEASURABLE, AND THE PERFORMANCES ARE A WINDOW ON THE WORLD OF THE BLACK BLUES ARTISTS OF THE TIME WHO HAD ENCOURAGED THEIR WHITE COUNTERPARTS IN THEIR MUSICAL DEVELOPMENT. GUITARISTS BLOOMFIELD AND ELVIN BISHOP WENT ON TO PURSUE OTHER PROJECTS IN SUBSEQUENT YEARS, BUT WILL EVER BE NOTED FOR THEIR WORK ON THIS REVERED AND ICONIC RECORDING THAT EXPLORED THE INTENSITY AND HUMANITY TO BE EXPERIENCED IN NORTH AMERICA'S UNIQUE ART-FORM ... THE BLUES!
PERFORMED BY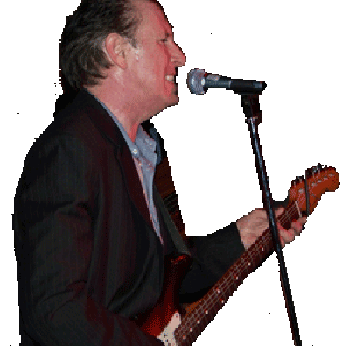 -----

MULTI-AWARD RECIPIENT
"POSSIBLY THE GREATEST GUITARIST CANADA HAS SPAWNED IN THE GENRES OF BLUES AND ROCK 'N' ROLL"
- ANDY GRIGG, REAL BLUES
"JACK DE KEYZER PLAYS GUITAR LIKE A MAN WITH HIS PANTS ON FIRE!"
- LIAM LACEY,THE GLOBE & MAIL
with
Special Guest


_________________________________________________________


THIS PROGRAMME SCHEDULE IS SUBJECT TO CHANGE WITHOUT NOTICE
Current to MAY 22, 2016