THE CENTRE STAGE IN HERITAGE PARK
CONCERTS SERIES

PLEASE CONSIDER THE ENVIRONMENT
CONCERTS SOUND ENGINEER

ARTIST & ACT MUSIC STYLE GUIDE
| | |
| --- | --- |
| JAZZ ARTISTS | BLUES AND RHYTHM & BLUES ARTISTS |
| VARIETY ARTISTS | URBAN - INDIE ARTISTS |
_______________________________________
THURSDAY, JUNE 14
6:00 p.m. - 10:00 p.m.
"URBINNDIE"

HOSTED BY

ANDREW GAUCI
BROKEN STRING ENTERTAINMENT
PHILLIPE HEELS
53RD & 3RD SHOWS
FEATURING


_______________________________________
FIRST PEOPLES

CONCERT SERIES

MEDIA SPONSOR



______________________________________

DEDICATED TO THE ALL THE ARTISTS WHO COMPRISED
"THE SILVERNIGHTINGALE BAND - RAMA" ---1900 - 1965

LEARN MORE
______________________________________

CONCERTS HOST

_________________________________________


6:00 p.m. - 7:00 p.m.

_________________________________________


7:30 p.m. - 8:30 p.m.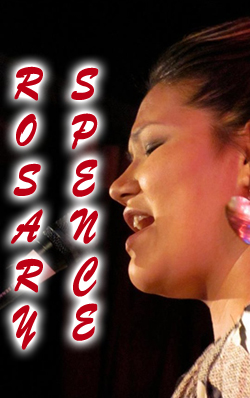 - CREE -
FORT ALBANY FIRST NATION
ROSARY SPENCE HAS BEEN A FEATURED ARTIST ON A VARIETY OF ALBUMS AND COLLABORATIONS WITH VARIOUS ARTISTS THROUGHOUT HER MUSICAL CAREER. HER MOST RECENT PROJECT IS A 12-TRACK COMPILATION TITLED "WOMEN'S VOICES FOR ATTAWAPISKAT", DEDICATED TO THE PEOPLE OF ATTAWAPISKAT FIRST NATION.

_________________________________________
9:00 p.m. - 10:00 p.m.

"SUPERPOSITION"
BEST ROCK RECORDING NOMINATION
= INDIGENOUS MUSIC AWARDS 2018
INDIGENOUS ARTS AWARDS NOMINATION
- ONTARIO ARTS COUNCIL
"SUPERPOSITION" IS THE LATEST PROJECT FROM ONE OF
THE MOST INNOVATIVE SPIRITS TO EMERGE IN CANADIAN
MUSIC. THIS RECORDING CONSISTS OF COMPOSITIONS
BASED ON MARC MERILAINEN'S ASSOCIATION WITH HIS
INDIGENOUS SOCIETY AND CULTURE IN A CONTEMPORARY WORLD. SELECTIONS FROM A NEW SOON-TO-BE-RELEASED PROJECT, "TOMAHAWK ROCK", WILL ALSO BE DEBUTED.
_________________________________________
SATURDAY, JUNE 16
THE "RHYTHM AND JAZZ" CONCERTS
CONCERTS HOST

CONCERTS SOUND ENGINEER
_________________________________________

SATURDAY AFTERNOON
ARTISTES CANADA CONCERT SERIES
PRESENTED BY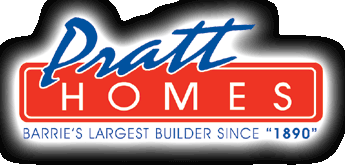 CONCERTS HOSTS
ANNE NAUMYK
SHARON WINCHESTER

CONCERTS SOUND ENGINEER
12:00 p.m. - 1:00 p.m.



PRESENTS
_________________________________________
1:30 p.m. - 3:00 p.m.
PRESENTS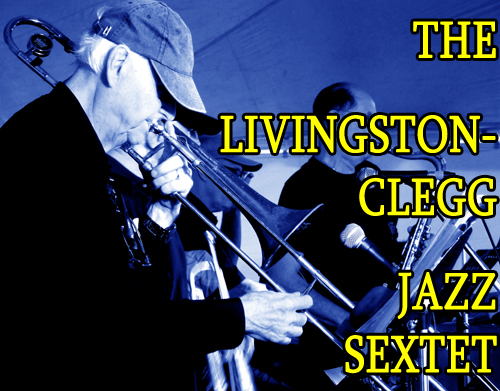 Featuring
BOB CLEGG - WILL DAVIS - BOB LIVINGSTON
MARSHALL OLCHOWY - STAN PERRY - BRUCE RUMBLE

ENJOY A WIDE-RANGING JOURNEY INTO THE WORLD OF
DIXIELAND, BIG BAND AND POPULAR JAZZ SONGS FROM
THE EARLY TO MID-20TH CENTURY PERFORMED BY SOME OF
THE ELDER STATESMEN OF CANADIAN JAZZ. RELIVE THE GREAT
MUSIC
OF
GLENN MILLER,
DUKE ELLINGTON,
COUNT BASIE,

THE TIJUANA BRASS,
LOUIS ARMSTRONG, HENRY MANCINI,
GERRY MULLIGAN ..... AND MORE!

_________________________________________
3:30 p.m. - 5:00 p.m.
A "GIANTS OF JAZZ" CONCERT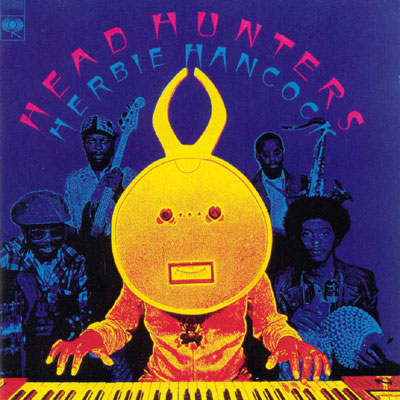 A
A RETROSPECTIVE AND RE-CREATION OF ONE OF THE BEST-SELLING JAZZ ALBUMS IN HISTORY, AND ONE OF THE FIRST JAZZ ALBUMS TO BE A "GOLD RECORD". RELEASED IN 1973, THIS FUNK-JAZZ-ROCK-SOUL-INFLUENCED ALBUM ALLOWED PIANO VIRTUOSO, HERBIE HANCOCK, TO DEFINE A NEW MUSICAL DIRECTION FOR HIMSELF AND, IN SO DOING, PROPELLED THE WORLD OF JAZZ INTO AN EXCITING AND IRRESISTIBLE FUTURE.

DRAWING UPON HIS HARD-BOP PAST - "WATERMELON MAN" -
AND COMPOSING NEW MATERIAL - THE INFECTIOUS FUNK ROMP, "CHAMELEON" - HANCOCK LEGITIMIZED AND POPULARIZED JAZZ-ROCK FUSION IN A MANNER THAT FEW OF HIS CONTEMPORARIES WERE ABLE TO ACHIEVE. "CHAMELEON" AND "VEIN MELTER" WERE EVEN RELEASED ON A "45" RPM SINGLE, SUCH WAS THE
ATTRACTIVENESS OF THIS VERY ACCESSIBLE GENRE OF JAZZ. THE HYPNOTIC RHYTHMS AND INTRIGUING SOLOS ON "HEAD HUNTERS" WERE MOST CERTAINLY INSPIRATION AND ENCOURAGEMENT FOR THE DEVELOPMENT OF HIP-HOP MUSIC A DECADE LATER. SELECTIONS FROM HANCOCK'S LATER RECORDINGS, INCLUDING "THRUST", WILL ALSO BE INCLUDED IN THE CONCERT.
PERFORMED BY

A HARTKE CANADIAN ARTIST SEARCH WINNER (2010),
JASON RASO IS A MASTER OF THE FOUR AND SIX-STRING BASS GUITAR. HIS MUSIC HAS BEEN HEARD ON PUBLIC RADIO AND
JAZZ STATIONS AROUND THE GLOBE, AND HIS VIRTUOSITY
HAS ALSO BROUGHT HIM IN FRONT OF THE CAMERA TO
PLAY FOR TELEVISION VIEWERS ACROSS CANADA.
JASON RASO'S LATEST ALBUM "MAN OF 40 FACES" FEATURES 11 NEW ORIGINAL COMPOSITIONS. EIGHT SOLO PERFORMANCES
AND THREE DUETS WITH LEGENDARY BASSIST ALAIN CARON, TROMBONE PHENOM WYCLIFFE GORDON AND BRILLIANT VIBRAPHONIST FRANCESCO PINETTI.
"BASS PLAYERS WILL ENJOY RASO'S STRONG COMMAND OF THE INSTRUMENT, AS HE FLAWLESSLY DEMONSTRATES A CROSS-SECTION OF TECHNIQUES, INCLUDING CHORDING, TAPPING
AND HAMMERING. MAN OF 40 FACES IS A TRULY MELODIC
COLLECTION OF ORIGINALS, FROM START TO FINISH."
JON LIEBMAN - FOR BASS PLAYERS ONLY


_________________________________________
SATURDAY EVENING
5:30 p.m. - 7:00 p.m.

A "GIANTS OF JAZZ" CONCERT




LADY DAY


ELEANOR FAGAN "BILLIE HOLIDAY"
APRIL 7, 1915 - JULY 17, 1959
BILLIE HOLIDAY WAS AN AMERICAN JAZZ SINGER AND SONGWRITER, NICKNAMED "LADY DAY" BY LESTER YOUNG.
HOLIDAY HAD A SEMINAL INFLUENCE ON JAZZ AND POP
SINGING. HER VOCAL STYLE, STRONGLY INSPIRED BY JAZZ INSTRUMENTALISTS, PIONEERED A NEW WAY OF
MANIPULATING PHRASING AND TEMPO. FRANK SINATRA
ADMITTED THAT "IT IS BILLIE HOLIDAY WHO WAS, AND STILL REMAINS, THE GREATEST SINGLE MUSICAL INFLUENCE ON ME."
HER SONG-WRITING CREDITS INCLUDE "GOD BLESS THE CHILD",
"DON'T EXPLAIN", "FINE AND MELLOW", AND"LADY SINGS THE BLUES". BILLIE HOLIDAY WAS POST HUMOUSLY INDUCTED
INTO THE GRAMMY HALL OF FAME FOR ONE JAZZ ALBUM AND
FIVE SINGLE JAZZ RECORDINGS. THIS IS A SPECIAL GRAMMY
AWARD ESTABLISHED TO HONOUR RECORDINGS THAT ARE AT
LEAST 25 YEARS OLD AND THAT HAVE "QUALITATIVE OR HISTORICAL SIGNIFICANCE." IN ADDITION, BILLIE HOLIDAY HAS
RECEIVED FOUR GRAMMY AWARDS FOR BEST HISTORICAL ALBUM
AND HAS BEEN INDUCTED INTO THE JAZZ AT LINCOLN CENTER: NESUHI ERTEGUN JAZZ HALL OF FAME, THE ROCK AND ROLL
HALL OF FAME AND THE ASCAP JAZZ WALL OF FAME.
PERFORMED BY

"HER TALENT, STYLE AND ATTITUDE ARE ALL BEFITTING OF
STARDOM." - METRO NEWS
"TALENT WITH INGENUITY - SHE IS TRULY AN ORIGINAL."
- NO DEPRESSION MAGAZINE
"A TECHNICOLOUR SWING THAT'S JUST THE THING."
- THE GLOBE AND MAIL
"HER SMOOTH VOCALS INVOKE NEAT GLASSES OF
BOURBON AND SMOKY PARISIAN SPEAKEASIES."
- CBC RADIO

_________________________________________
7:30 p.m. - 8:00 p.m.
JAZZIN' THE GREEN

MAUREEN MILLER IS THE INSTRUCTOR, DIRECTOR AND OWNER OF MILLER SCHOOL OF IRISH DANCE. MAUREEN IS A CERTIFIED IRISH DANCE TEACHER AND JUDGE WITH THE IRISH DANCE TEACHERS ASSOCIATION OF CANADA, NORTH AMERICA AND THE IRISH DANCE COMMISSION IN IRELAND.
THE DANCERS HAVE A LOT OF FUN PERFORMING AT THE VARIOUS FESTIVALS, SHOWS, PARADES AND NURSING HOMES IN SIMCOE
COUNTY AND YORK REGION. THEY HAVE A GREAT TIME
TRAVELLING AND EXPERIENCING NEW THINGS WHEN THEY APPEAR IN COMPETITIONS AND SHOWS. MILLER SCHOOL OF IRISH DANCE
WELCOMES ANYONE WHO WOULD LOVE TO COME AND LEARN THIS
EXCITING AND HIGH-ENERGY ACTIVITY, AND WE LOOK FORWARD
TO CONTINUED FUN AND SUCCESS WITH OUR DANCERS.

THE HARRY AND BETTE MUNRO
MEMORIAL CONCERT
8:30 p.m. - 10:00 p.m.

"GREAT MOMENTS IN JAZZ" CONCERT




BRUBECK BEFORE TIME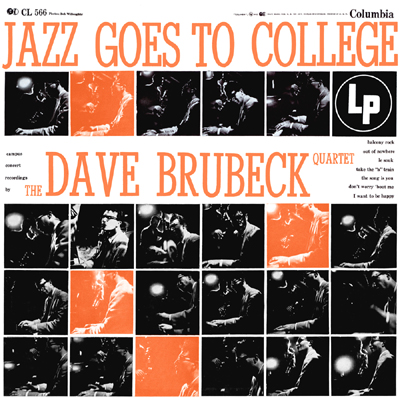 "AN ABSOLUTELY QUINTESSENTIALLY ESSENTIAL RECORDING. LEST THERE BE A SHRED OF DOUBT THAT IN THE 1950S THERE WERE TWO ALTO SAXOPHONISTS WHO MATTERED ABOVE ALL--FIRST BIRD AND DESMOND; AFTER BIRD'S DEATH, CANNONBALL AND DESMOND--LET THIS RECORDING MAKE THE CASE. PAUL MAY HAVE MOMENTS OF GREATER EXCITEMENT, REACH EVEN GREATER HEIGHTS OF INSPIRATION ON THE EARLIER "BRUBECK AT OBERLIN," BUT ON
NO OTHER RECORDING DOES HE DOMINATE SO COMPLETELY
YET PLAY AS LYRICALLY, THOUGHTFULLY, AND PERSONALLY
AS ON THIS FIRST (AND VERY POSSIBLY BEST) COLUMBIA RECORDING BY THE QUARTET."

" ..... NOTHING CAN MATCH THIS COLUMBIA LP AND HIS EARLIER RECORDINGS ("AT OBERLIN," "AT COLLEGE OF THE PACIFIC") FOR THE SHEER EXCITEMENT OF WITNESSING INSPIRED CREATION IN THE MOMENT BY BRUBECK AND DESMOND, WHO WOULD NEVER SOUND BETTER."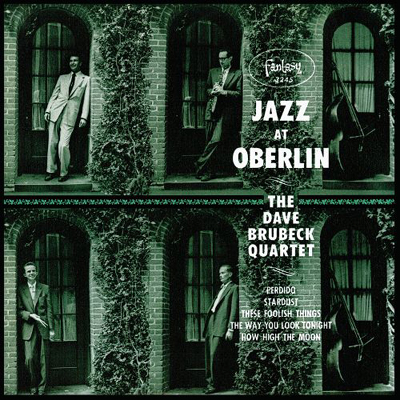 PERFORMED BY

JIM GELCER (DRUMS, VOCALS) HAS BEEN CALLED "A HIDDEN
JEWEL IN THE CANADIAN JAZZ LANDSCAPE." HE IS AT HOME
IN AN ECLECTIC RANGE OF GENRES, FROM JAZZ AND ROCK TO KLEZMER AND KIRTAN. HE HAS WORKED WITH LORNE LOFSKY,
REG SCHWAGER, PAUL HOFFERT, DON THOMPSON, RUSS LITTLE, TERRY CLARKE, PAT LABARBARA, GUIDO BASSO, STEVE WALLACE, DAVE YOUNG, JOHN SHERWOOD, NANCY WALKER, RICHARD UNDERHILL, GEORGE KOLLER, AND HAS TOURED WITH ACTS AS DIVERSE AS LEE AARON AND THE FLYING BULGAR KLEZMER BAND. JIM IS ALSO AN ACCOMPLISHED COMPOSER, WITH NUMEROUS CREDITS IN TELEVISION AND FILM. HIS VOICE HAS BEEN
DESCRIBED AS SOUNDING "LIKE CHET BAKER WITH EDGE".

_______________________________________
SUNDAY, JUNE 17
PRESENTS
SUNDAY MORNING BIG TENT REVIVAL MEETING
EXPERIENCE AN OLD-TIME REVIVAL MEETING WITH CONTEMPORARY ELEMENTS.
THERE WILL BE FIERY PREACHING, MARVELOUS GOSPEL SINGING AND
LOTS OF OPPORTUNTIY FOR CONGREGATION PARTICIPATION!
ANYONE FOR SNAKE-HANDLING???

11:00 a.m. - 12:00 p.m.
SERVICE LED BY
VERN MARTIN
AND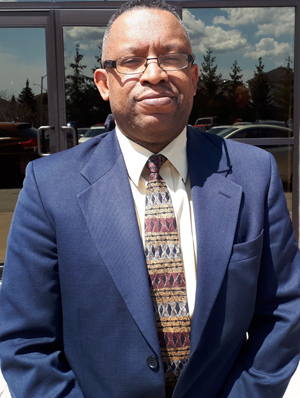 EVANGELIST RAYMOND TITUS
FEATURING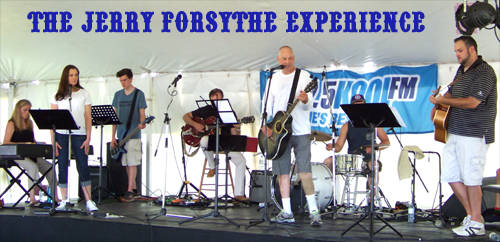 GRACE & GLORY DOSPEL CHOIR
VERN MARTIN - MUSIC DIRECTOR
_________________________________________
SUNDAY AFTERNOON

GREAT CANADIAN GUITARISTS CONCERT SERIES

______________________________________
DEDICATED TO THE LIFE AND MUSICAL
ACCOMPLISHMENTS OF DOMENIC TROIANO

A MAJOR CANADIAN COMPOSER, ARRANGER AND BAND-LEADER,
AND AN EXCEPTIONAL INNOVATOR IN THE ART OF PLAYING THE GUITAR.



"Everyone wanted to play with Dom. When we were starting up Steely Dan,
he was one of the first guys we called. Dom said, thanks, but he was just too busy."
Donald Fagen, 2005
______________________________________


"SHERATON" GUITAR GIVE-AWAY

-
SPONSORED BY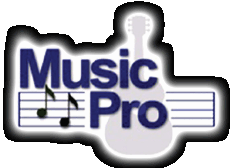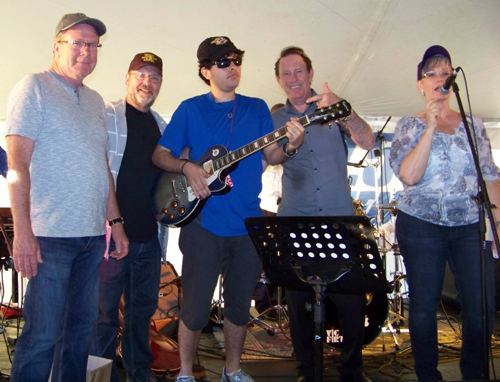 Lucky Guitar Winner 2015, David Whyne, with Jack De Keyzer and
Festival Managers Bob Garrett, Ray Martinelli and Sharon Winchester.
CONCERTS HOST

CONCERTS SOUND ENGINEER
12:00 p.m. - 12:45 p.m.
PRESENTS

RECOGNIZED AS "ONE OF THE TOP TEN CANADIAN BLUES
ARTISTS" BY REAL BLUES MAGAZINE, THE AMAZING GRANT
LYLE IS A CONTINUALLY EXCITING GUITAR-VOCALIST,
WHETHERIN HIS TRIO OR AS A SOLO PERFORMER.
HIS HAUNTING VOICE CAPTURES THE BREADTH AND PASSION
INNATETO THE BLUES AND HE ACCOMPANIES HIMSELF
WITH A REMARKABLE COMMAND OF THE GUITAR.
"GRANT LYLE IS A BRILLIANT ARTIST WHO SHOULD
BE ON YOUR RADAR NOW" - PASTE MONTHLY

"HIS STYLE AND PRESENTATION INCLUDES THE EVERGREEN SOUNDS OF TRADITIONAL BLUES WHILE ALL THE WHILE
LENDING AN AIR OF GENIUS TO THE CANVAS WITH A BLEND
OF GENRES LIKE COUNTRY, R&B AND SOUTHERN ROCK."
- NASHVILLE MUSIC GUIDE

"LIKE HENDRIX … HIS REAL VOICE IS IN THE WAIL, THE GRUNT,
THE BEND AND CONVEXITY OF HIS GUITAR PHRASING."
- MICHIGAN CHRONICLE

_________________________________________

PRESENTS

TED QUINLAN IS A GUITARIST, WRITER AND EDUCATOR WHO IS VERY RESPECTED AS ONE OF CANADA'S MOST MULTI-FACETED JAZZ MUSICIANS. HIGHLY SKILLED AS A SOLO JAZZ GUITARIST AND SESSION PLAYER, HE IS A SOUGHT-AFTER SIDEMAN, FREQUENTLY APPEARING WITH THE "WHO'S WHO" OF CANADIAN JAZZ ARTISTS ON CONCERT STAGES, IN CLUBS, AND IN JAZZ FESTIVALS FROM COAST-TO-COAST. THROUGHOUT HIS CAREER, HE HAS PERFORMED WITH SOME OF THE BIGGEST INTERNATIONAL JAZZ STARS INCLUDING FREDDIE BAKER, CHET BAKER, EDDIE HARRIS, JIMMY SMITH, AND JOEY DEFRANCESCO. TED QUINLAN IS THE HEAD OF THE GUITAR DEPARTMENT AT HUMBER COLLEGE, ONE OF NORTH AMERICA 'S MOST RESPECTED JAZZ STUDIES INSTITUTIONS.
JAZZ REPORT AWARD RECIPIENT
FACULTY MEMBER


_________________________________________
4:30 p.m. - 6:00 p.m.

A "GIANTS OF THE BLUES" CONCERT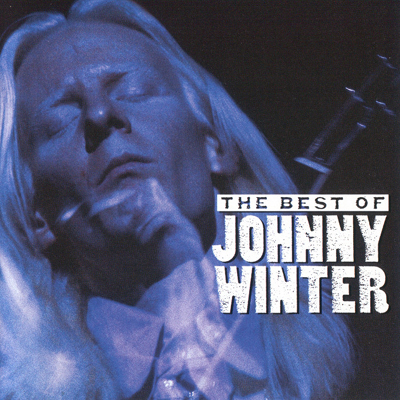 COLUMBIA/LEGACY'S 2002 RELEASE, THE BEST OF JOHNNY WINTER, CONCENTRATES SOLELY ON THE GUITARIST'S EARLY RECORDINGS FOR COLUMBIA, WHICH ARE OFTEN (AND DESERVEDLY) CONSIDERED HIS BEST WORK. NEARLY ALL OF THE 16 SELECTIONS HERE WERE RECORDED BETWEEN 1969 AND 1971 --- THERE'S A STRAY CUT FROM 1973, PLUS TWO CUTS FROM 1979, DATING FROM HIS TIME ON BLUE SKY --- AND ALL OF THEM SHOWCASE WINTER AT HIS BEST, NOT JUST AS A FIERY BLUES-ROCK GUITARIST, BUT AS A BAND-LEADER. WHILE THERE ARE A FEW ITEMS THAT MAY BE RELATIVELY RARE HERE, THERE IS NO UNRELEASED MATERIAL, JUST SELECTIONS FROM WINTER AT HIS PRIME, AND THIS COLLECTION DOES
A VERY GOOD JOB OF SUMMARIZING THAT PEAK
SUCCINCTLY AND ENJOYABLY.

PERFORMED BY

UNDENIABLY ONE OF THE MOST EXCITING AND TECHNICALLY EXTRAORDINARY GUITAR-SLINGERS IN CANADA, THE INIMITABLE TONEY "WILD T" SPRINGER. HE HAS ALSO BEEN AN ACTOR IN THE ROLE OF JIMI HENDRIX IN THE HOLLYWOOD MOVIE, DAY DREAM BELIEVER, IN ADDITION TO HIS PERFORMANCES AND RECORDINGS WITH STARS LIKE DAVID BOWIE,
CAROL POPE & ROUGH TRADE AND MORE. SPRINGER CONTINUES TO
RECORD, AND TOURS THROUGHOUT CANADA AND EUROPE.
SPECIAL GUEST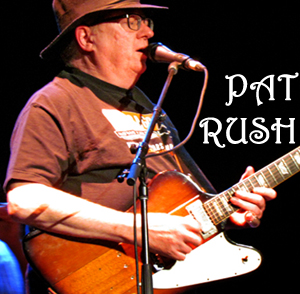 HAVING MET AND JAMMED WITH JOHNNY WINTER IN THE SEVENTIES,
PAT RUSH WAS HIRED FOR JOHNNY'S BAND DURING 1977 AND 1978, AND
WENT ON TOUR WITH HIM IN THE U.S.A. IN 1977. PAT WAS ON JOHNNY'S WHITE HOT & BLUE ALBUM FROM 1978, AND PLAYED SLIDE ON "WALKIN' BY MYSELF", FROM THAT SAME ALBUM. BESIDES JOHNNY, PAT IS THE ONLY OTHER GUITARIST TO EVER PLAY SLIDE ON A WINTER ALBUM. PAT RUSH PERFORMED PERIODICALLY WITH JOHNNY WINTER UP UNTIL
HIS PASSING ON JULY 16, 2014.
_________________________________________
6:30 p.m. - 8:00 p.m.

THE FESTIVAL FINALE CONCERT
A "GREAT MOMENTS IN THE BLUES" CONCERT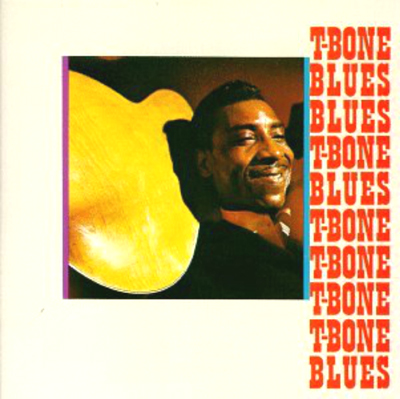 THE LAST TRULY INDISPENSABLE DISC OF THE GREAT GUITAR HERO'S CAREER, AND PERHAPS THE MOST INNATELY
SATISFYING OF ALL, THESE RECORDINGS FROM 1955 TO 1957 BOAST MAGNIFICENT PRESENCE, WITH T-BONE WALKER'S AXE SO CRISP AND CLEAR IT SEEMS AS THOUGH HE'S SITTING
RIGHT NEXT TO YOU AS HE DELIVERS A LUXURIOUS
REMAKE OF "CALL IT STORMY MONDAY."
AARON THIBEAUX ('T-BONE') WALKER WAS ONE OF THE
MAJOR EARLY EXPONENTS OF THE ELECTRIC GUITAR. THIS
COLLECTION CONCENTRATES ON THE PERIOD OF 1940 TO 1947 AND SO ILLUSTRATES WELL THE DEVELOPMENT OF HIS STYLE. HIS STUNNING GUITAR WORK IS REVEALED TOGETHER WITH HIS EXCELLENT VOCALS AND INVENTIVE LYRICS, INCLUDING THE CLASSIC "CALL IT STORMY MONDAY". AS THE FIRST BLUESMAN TO RECORD USING AN ELECTRIC GUITAR, WALKER PREMIERED THE LICKS ON WHICH CHUCK BERRY WAS TO BUILD HIS CAREER, AS CAN BE HEARD ON MANY OF THE TRACKS ASSEMBLED HERE, EVEN AS EARLY AS THE 1942 "MEAN OLD WORLD". OTHER ARTISTS, INCLUDING FELLOW TEXANS ALBERT COLLINS AND JOHNNY COPELAND, AS WELL AS B.B. KING, LEARNED
AN AWFUL LOT FROM WALKER'S GUITAR PLAYING;
HE WAS THE MAJOR INFLUENCE OF THE PERIOD.

PERFORMED BY


-----

MULTI-AWARD RECIPIENT
"POSSIBLY THE GREATEST GUITARIST CANADA HAS SPAWNED IN THE GENRES OF BLUES AND ROCK 'N' ROLL."
- ANDY GRIGG, REAL BLUES

"JACK DE KEYZER PLAYS GUITAR LIKE A MAN WITH HIS PANTS ON FIRE!"
- LIAM LACEY,THE GLOBE & MAIL

"THE FINEST BLUES GUITAR PLAYER IN CANADA."
- JEFF HEALY

"IF JACK DE KEYZER WAS FROM CHICAGO, NEW YORK OR L.A., HE'D BE FAMOUS." - BOB DYLAN

_________________________________________________________


THIS PROGRAMME SCHEDULE IS SUBJECT TO CHANGE WITHOUT NOTICE
Current to May 29, 2018