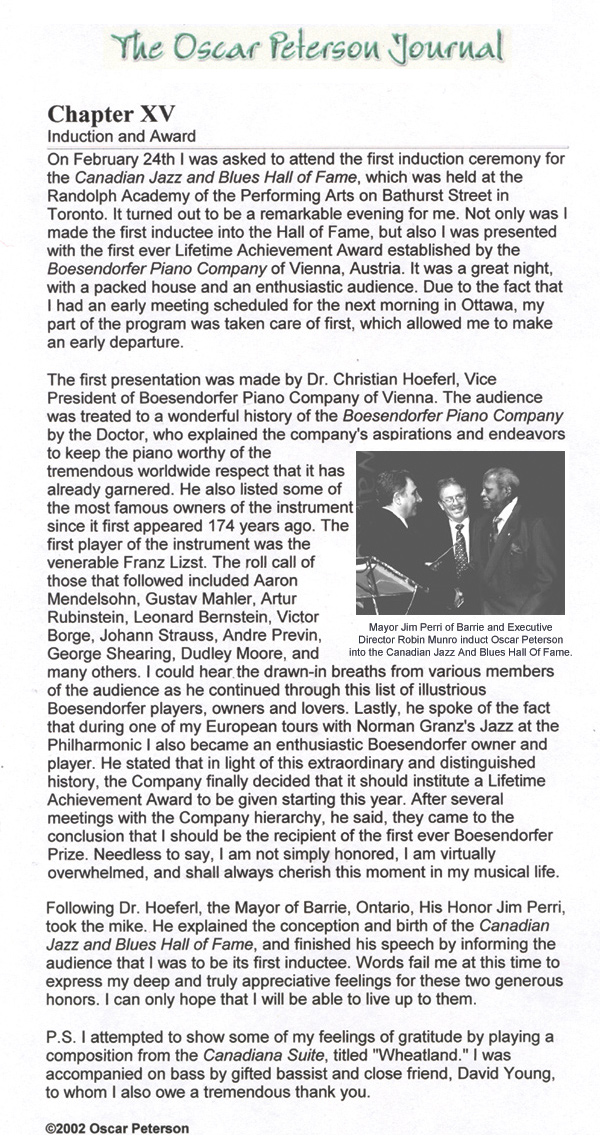 It can be stated unequivocably that the late Dr. Oscar Peterson would not have had
the Boesendorfer Lifetime Achievement Award bestowed upon him had it not been
for the announcement that he was to be a "first among firsts" to be inducted into
the Canadian Jazz And Blues Hall Of Fame.
It is of no small significance that in 2008, the Yamaha Corporation - a supplier and
partner in the Barrie Jazz And Blues Festival - purchased the Boesendorfer Piano
Corporation to prevent the company from entering into bankruptcy. This strategic
manouveur ensured that one of the greatest of pianos would continue to be
made available to Artists and music lovers throughout the world, and that the
Boesendorfer Lifetime Achievement Award would continue to be relevant.