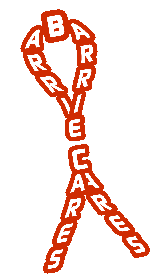 IMAGE GALLERY
THE FEBRUARY BLUES XI - "OPENING NIGHT"
The Lions Gate Banquet Centre
Photographs courtesy of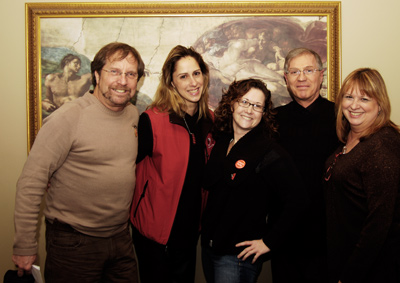 From the Left: Gerry Croteau - Aids Committee of Simcoe County;
Lori Mambella - Heart & Stroke Foundation; Sarah Kastner - Gilda's Club, Barrie;
Robin Munro - Festivent World; Betty Matos - Hospice Simcoe
Not Present: Denise George-Matthews - Orillia Native Women's Group;
Greg McGinnis - The Parkinson Society of Canada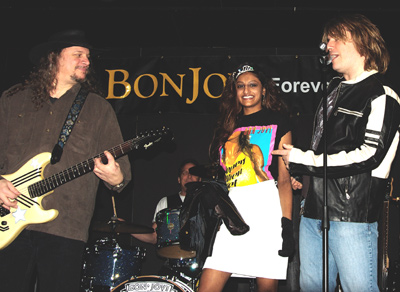 FabOriginal Model, Victoria, joins Bon Jovi Forever lead singer, Kaz,
on stage at the BARRIE CARES fund-raising evening as a kick-off to
THE FEBRUARY BLUES XI.
"BURN BABY BURN" - A FabOriginal Fashion Production -
entertained the audience during the intermission of the
BON JOVI FOREVER show on "Opening Night" of
THE FEBRUARY BLUES XI.
Caitlin models a design made
from natural hide by
Bruno Henry Couture.


Angie's Outdoor has fashions
for all seasons as Rebekah models
in the "Burn Baby Burn" show.

Samantha presents the eclectic fashion ideas available at Imago Boutique ... including the
latest issue of "Imago"..

Pam models the diverse clothing lines available
at Angie's Outdoor in Downtown Barrie. .....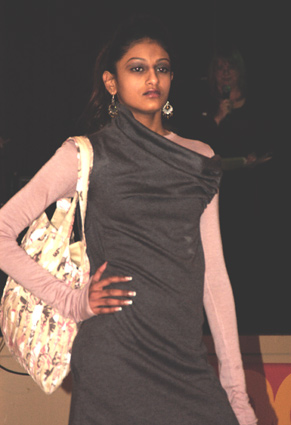 Fashion couture from Israel is now available
at Nook Atmosphere which Victoria presents
to the audience at BARRIE CARES in February.